Nothing can match the fun and excitement of a vacation to Orlando. The fun begins right from the moment you start looking for accommodations. A spacious vacation rental can be the perfect choice for an Orlando vacation, as vacation rentals have many advantages over hotel rooms. If you opt for one of our Airbnb house rentals in Orlando, you can take advantage of having shared spaces where everyone can gather, as well as the privacy of separate bedrooms and bathrooms. Our Orlando vacation rentals offer spacious layouts with multiple bedrooms, bathrooms, a large living room, a dining room, and a convenient kitchen. Our Orlando vacation rentals can turn your vacation experience into an unforgettable memory. Read on to learn more about the professionally managed Airbnb rentals available through Global Vacation Rentals!
Browse Our Airbnb Rentals in Orlando Below:
Destinations
Visit Central or Southwest Florida
Orlando, Florida
Uncover the magic of Orlando with our rental homes, your gateway to thrilling theme parks, vibrant dining, and endless entertainment.
Charlotte Harbor
Your gateway to pristine beaches, lush golf courses, and vibrant local culture. A stay in our luxurious properties places you at the heart of Florida's most serene and picturesque coastal adventures.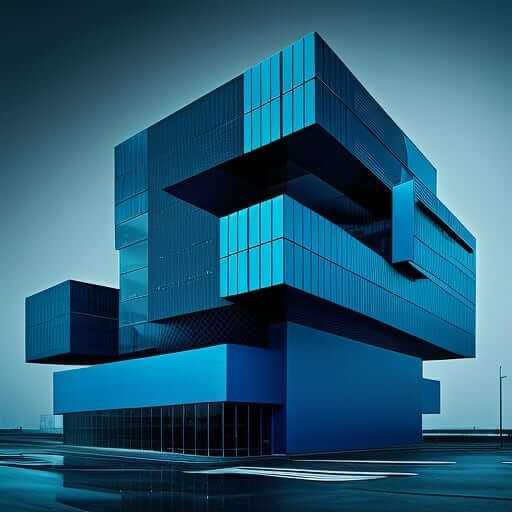 Sarasota
Discover Sarasota's allure with our rental homes, your key to its enthralling arts scene, sophisticated dining, and breathtaking bayfront views. Immerse yourself in Florida's cultural gem by staying in our luxurious properties, situated at the core of this vibrant and picturesque city.
Siesta Key
Stay at The Anchorage in Siesta Key, a luxurious condo building just across from a private beach. Revel in the tranquil waters and soft sands of Florida's Gulf Coast, and experience seaside elegance at its finest with a stay at this coastal haven.
Find Your Match
Dreaming of Florida? Find your perfect spot here.
The Right Accommodation That Has It All
When planning a vacation with a large group, you need something spacious. You also need accommodations that can make you feel at home. By opting for an entire house Airbnb rental, you can take advantage of a fully furnished property. You can expect all the modern amenities, furniture, appliances, and utilities. It can make you feel at home so you can make the most of the experience. A fully furnished house is a convenient choice that can minimize your time in searching for facilities outside the premises.
For example, you can use a fully equipped kitchen for preparing your breakfast, lunch, and dinner. If you are in the mood to impress everyone with your cooking skills, you can simply work your magic in the fully equipped kitchen. Here you can find appliances, cabinets, cookware, utensils, and much more. Take advantage of appliances like coffee maker, toaster, dishwasher, refrigerator, microwave, oven, and cooking range. With features like laundry and internet at your service, you won't miss anything important during your trip. At Global Resort Homes, we are happy to offer entire house Airbnb vacation rentals. With multiple spacious homes all over the city, and you can choose a fun spot for your next trip. Depending on your itinerary, you can choose to stay right next to the theme parks to save on commute time. If you prefer a secluded and quiet spot away from the city, you can select a resort-style home too.
The concept of Airbnb rentals allows you to stay like a local. You can stay right in the middle of all the action and experience the city in its true form. It takes you closer to the local shops, restaurants, cafes, and bars. Rather than opting for a typical touristy experience, you can choose to spend time like a local resident. It is fun to explore the place and check out the famous restaurants and cafes in the neighborhood. The biggest advantage of renting an entire house is the space in terms of multiple rooms. You can enjoy both common and private areas. It is fun to hang out in the living room while catching up on movies on the flat-screen television. When it is time to savor some delicious meals, you can go to the dining table and spend fun moments with your family and friends.
You cannot compromise sleep and rest during a trip. This is particularly true if you pick a destination like Orlando. As there are so many activities to enjoy all day long, you will need a good night's sleep before heading out for the next adventure. Hence, it is necessary to opt for homes with comfortable bedrooms. You can find everything from comfy beds, pillows, blankets, and bedding for a relaxing experience.
Enjoy the Best of Customized Living Standards in Orlando
When a sunny and exciting trip to Orlando, Florida seems to be calling your name there's really no reason at all to wait! Especially when you know you can book an amazing Airbnb rental in the city through the property professionals at Global Resort Homes. Our team specializes in creating one-of-a-kind stays in Orlando for travelers from near and far and we're undoubtedly passionate about the people and the places that we serve. We know that elevating a trip from a great getaway to an unforgettable journey comes down to the accommodation details that make all the difference. We're happy to help our guests get settled into an entire house Airbnb rental in Orlando that not only meets their travel needs flawlessly but exceeds their style, design, and amenity expectations too!
Walking into an entire house Airbnb rental in Orlando, our guests will typically find themselves surrounded by a spacious open living floorplan. While this is a wonderful layout for travelers of all types, those visiting in a group will love the fact that this design standard gives everyone the room they need to feel comfortable from the moment they step through the front door. It's common for these floorplans to also enjoy vaulted ceilings and large windows throughout. This thoughtful combination of features has a way of enhancing the overall sense of living space available for guests to enjoy. It also emphasizes a great view and promotes maximum natural light flow as well.
In the event, your trip to Orlando includes a little work on the side, our entire house Airbnb rentals are impeccably designed to provide access to the technology you need to get the job done right. Remote-working guests in rentals of this type will find it simple to share digital files, connect over virtual platforms and meet deadlines with peace of mind when they have access to Wi-Fi and high-speed internet too. Looking for even more from your stay? Be sure to ask about our property options with dedicated offices and workspaces as well.
At Global Resort Homes, we know that sometimes, a trip anywhere on the map wouldn't feel complete without the company of a canine companion in tow. To that end, we're happy to be able to offer our guests access to entire house Airbnb rentals that are not only luxurious but pet-friendly too. These properties sacrifice nothing in the way of style or comfort but do have the extras needed to make sure people and their dogs alike feel welcomed and pampered upon arrival.
A Trip That Is Pure Fun
With the right combination of indoor and outdoor adventures, you can have a great time in Orlando. There are so many theme parks and amusement parks that you will never be bored for even a moment. Depending on the interest level of your group, you can visit popular theme parks such as Epcot, Disney Magic Kingdom, Legoland, Universal Studios, Disney's Animal Kingdom, and many more.
Do not miss the opportunity for a great vacation. Contact us at Global Resort Homes to book fun accommodations and make unforgettable memories in Orlando!